Another Busy Summer Weekend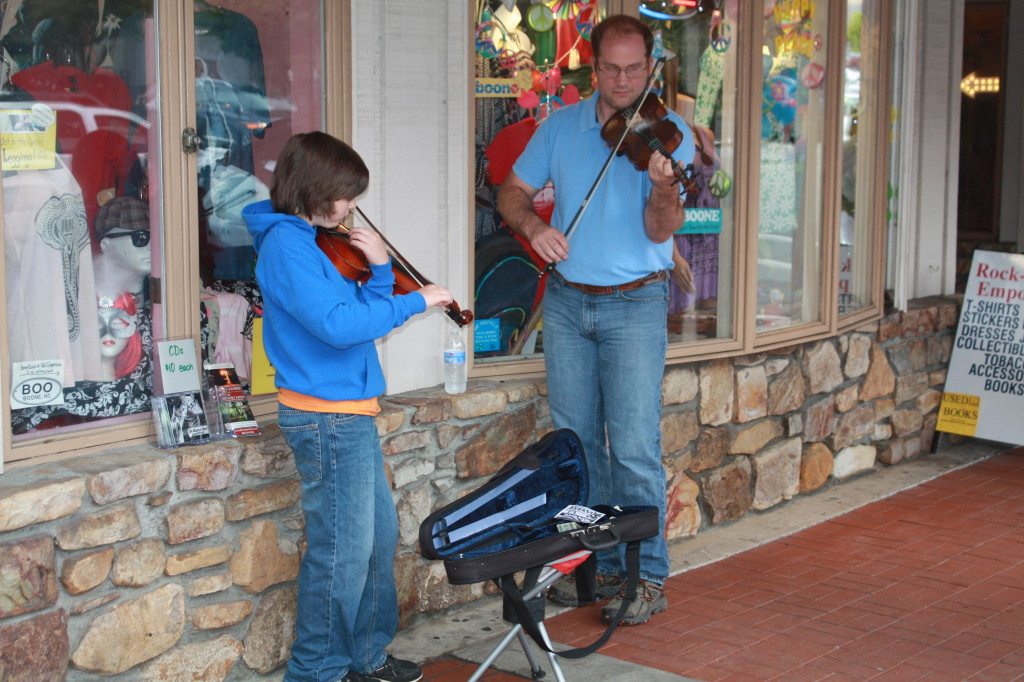 I saw one of my fiddle campers playing on the sidewalk and jumped out of the car to join him!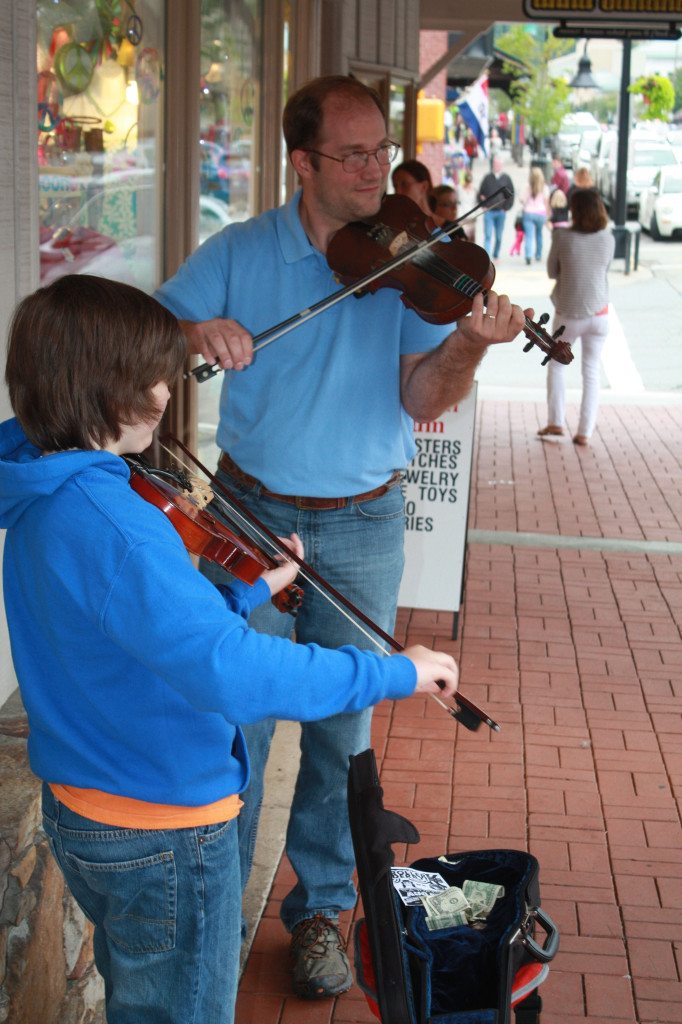 It was another packed summer weekend with three concerts and preparing for our final Fiddle Camp this week, complete with a cookout, jam, outdoor movie and campout.  Isn't summer great!
Here are some clips of the music from this weekend.
I got to play twice on Friday at the Jones House - once with the Amantha Mill band and then with Andy Page. On Saturday, we headed to Asheville, NC for the Mountain Folk and Dance Festival.  
Back to Fred's Mercantile for another concert, this time with Amantha Mill.